Arts and Humanity
Getting People Into Space
Our vision is one of inclusion
for the entire human family
Space exploration and travel have long been possibilities for only a chosen few. As extreme adventuring efforts continue, we are all quickly seeing how much closer the common man has really come to participation in space tourism and interplanetary exploration. We view the cutting edge sciences as a collective accomplishment of the whole human family, and a testament to the ingenuity of our species. We see art and culture as an essential reflection and expression of the collective accomplishments and that such contributions can be used to focus attention on what builds our humanity as a unified global culture.
At SYNERGY MOON one of our key goals is to raise interest and inclusion of the arts and the additional aspects that define our collective humanity into space travel and exploration. We are taking our first pioneering steps, and we want you to get involved. Through the web, social media, public events, and your help we can bring space a little closer to home for everyone.

Get Involved in SYNERGY MOON Outreach Campaigns
Play your part by participating in campaigns and we'll continue to offer more fun and creative ways to join our missions. The first campaigns are below and we welcome your feedback and suggestions for future activities.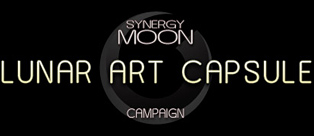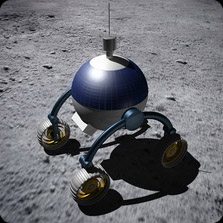 Global Call for Entries
Thats right, we are bringing artistic expressions from the whole human family to the moon, and no one needs to be excluded. As a part of our mission to the moon our Tesla Rover will deploy the Art Capsule which will showcase and include art collected from around the world in a series of creative ways still to be announced.
Visit our Contests and Promotions page for all the latest information and updates.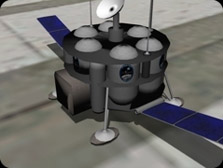 Feeling Creative? Enter the Contest Submit your name for the Team SYNERGY MOON Google Lunar X PRIZE Lander
SYNERGY MOON is going to the moon as part of the Google Lunar X PRIZE, to pave the way for humanity's expansion to our nearest celestial neighbor. Via donations through Trans Lunar Research, our Non-profit 501(c)(3) fiscal sponsor, we're involving everyone with the chance at assisting us in fundraising for our lunar lander while giving them the chance to name it. Our lander will deliver our Tesla Rover & Surveyors, then become our first automated lunar base, performing research and contributing to the Lunar Art Capsule art projects!
Visit our Contests and Promotions page for all the latest information and updates. Or get involved right away by visiting the Name the Lander Cause.